New tech headed to Rawlins Library courtesy of American Rescue Plan grant | Local News Stories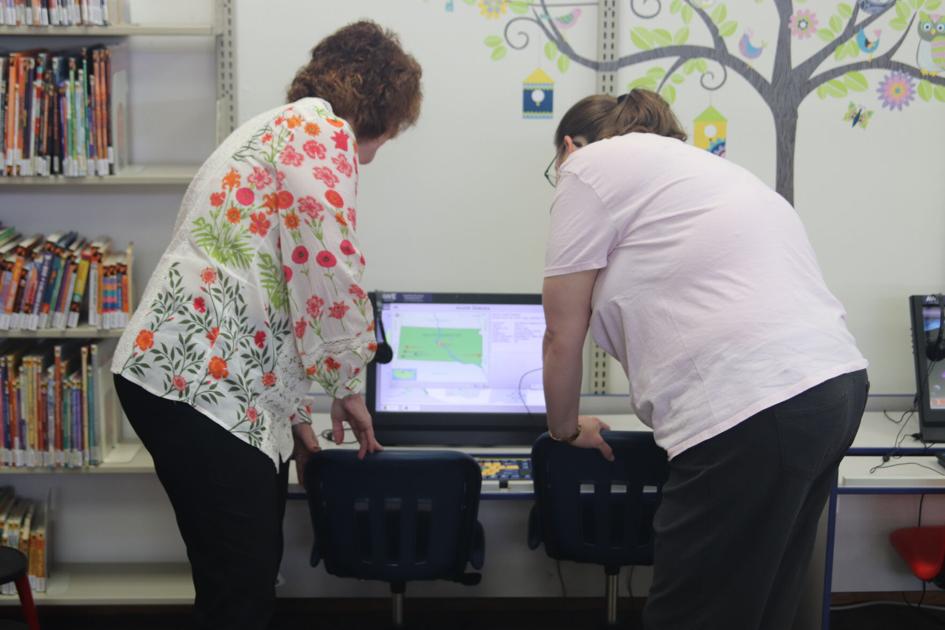 Rawlins Municipal Library will see some technology benefits come through its doors in coming months thanks to a grant from the Institute of Museum and Library Services through American Rescue Plan Act funding.
"It's basically a once-in-a-lifetime opportunity from the American Rescue Plan Act," Library Director Robin Schrupp told the Capital Journal. "They awarded the IMLS… a grant of $2.2 million to the State of South Dakota for technology improvement in libraries, and that would cover school libraries, academic libraries and public libraries."
The library received a grant worth $80,000 to fund purchase of, among other things, four new AWE literacy computer stations, 12 Chromebooks, multiple Playaway Launchpad tablets, new desktop computers and a Smart TV for the library's South Dakota Room.
"We received funding authority to purchase the items that we were granted from the (Pierre City) Commission, so we will start to order our items now and they should be arriving hopefully before fall starts, at least the majority of them," Schrupp said. "We'll try to get them implemented as soon as we can."
Schrupp said the items she most looks forward to receiving are the new double-faced zig-zag computer stations, which will give the library's computer area a fresh new look.
"It separates people, gives them a little bit more privacy, and they're all wired and separated," Schrupp said. "So I think that's a very popular place in our library is our computer workstations. They're always full, they're always busy, so this will be kind of nice, a little bit of separation and a new look. We've had things here for quite a while, it's about time we upgrade."
Rawlins children's librarian Ginny Kaus said with a laugh that she is most looking forward to all of the new items headed for the library.
"It's going to be so exciting to have new things here at the library," Kaus said.
Both Kaus and Schrupp said it is vital for the library to stay technologically current to attract younger patrons and ensure they'll be repeat customers.
"We have to keep track of what's going on technology-wise in the world, and libraries are expected to be on top of whatever's out there," Schrupp said. "And we're doing our best to keep on top of the technology that people want."
"The upgrades to the library are very important," Kaus said. "It's important to us to stay involved and up-to-date. If you don't do that, then the kids aren't going to be coming because it's all old news to them. So if we have up-to-date information and technology, they're going to be coming and they'll enjoy their experience."
Schrupp said the library is "very fortunate" to have had the $80,000 grant fall its way.
"We are going to make the best use of it that we can," Schrupp said.
Michael Woodel | 605-224-7301 ext. 131