Lions help bridge the digital divide locally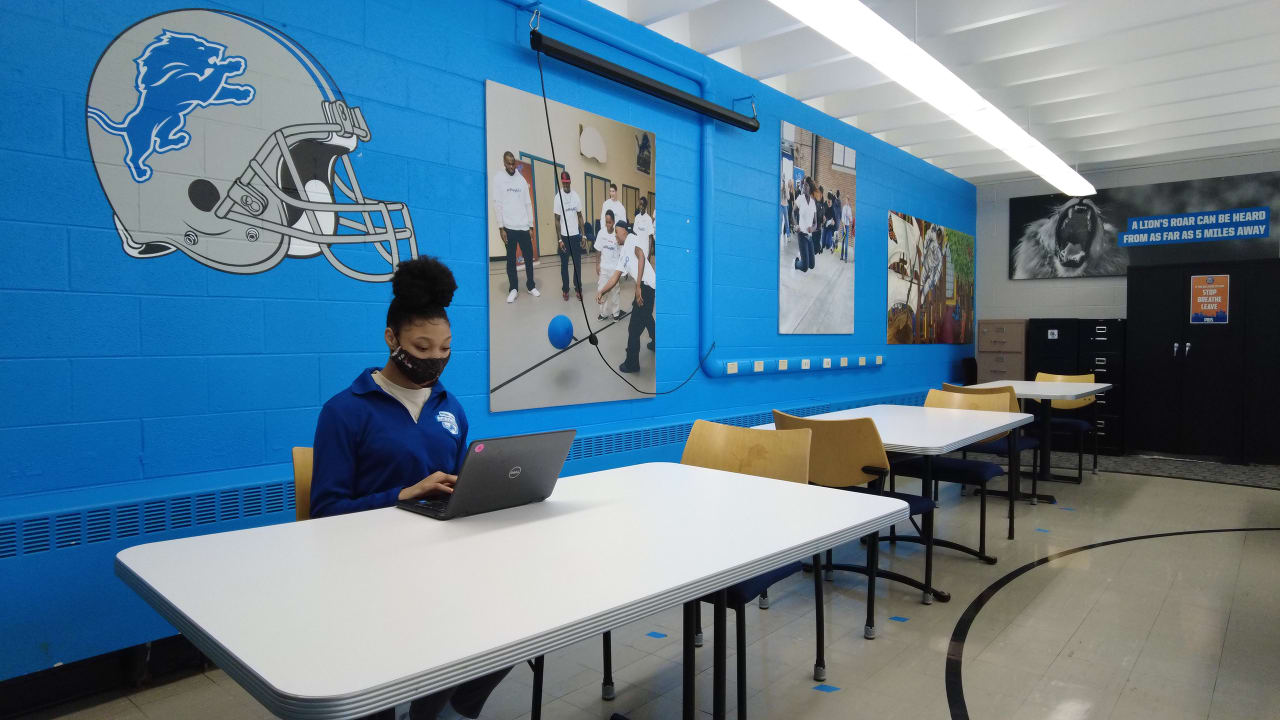 In most cases children with incarcerated parents face barriers such as housing instability, homelessness, educational and emotional insecurities, abuse, and experience additional unspoken trauma from trying their best to navigate and survive in their community. Studies suggest that due to this instability, youth with an incarcerated parent are seven times more likely to be incarcerated instead of educated.
Now, these children are facing even larger gaps due to the digital divide including the inability to connect with an incarcerated parent due to COVID-19 visitation lockdowns and lack of access to technology which leaves them unable to have educational, emotional, and mental care.
With the aid of the NFL Foundation's Digital Divide Grant, the Lions are providing $9,000 in funding to the Pure Heart Foundation to provide the technology, internet and programming for a virtual learning center allowing youth to connect with their parent through video chat and receive essential educational, social, and emotional support.
"Children of incarcerated parents are often forgotten, and it is partnerships like The Detroit Lions Inspire Change Initiative and The NFL Foundation Digital Divide Initiative that affords Pure Heart Foundation the opportunity to grow, elevate our mission and fill a gap for youth who's the silent victims of mass incarceration," said Pure Heart Foundation CEO and Founder Sherelle Hogan. "Providing wraparound services and interrupting a digital divide that essentially blocked resources for our young people will give them now an opportunity to be seen, heard, and still supported through this global pandemic. We are grateful to have local and now national support for our scholars. On behalf of Pure Heart, thank you for elevating our mission and helping us address the silent struggles children with incarcerated often face." 
This virtual learning center will be the first of its kind at Pure Heart Foundation.
The COVID-19 pandemic brought myriad injustices into stark focus and the Detroit Lions looked to do what they could to bridge the digital divide as it became more evident, with this focus continuing into 2021 and beyond.