Hossam Zaki: Innovating medical care through artificial intelligence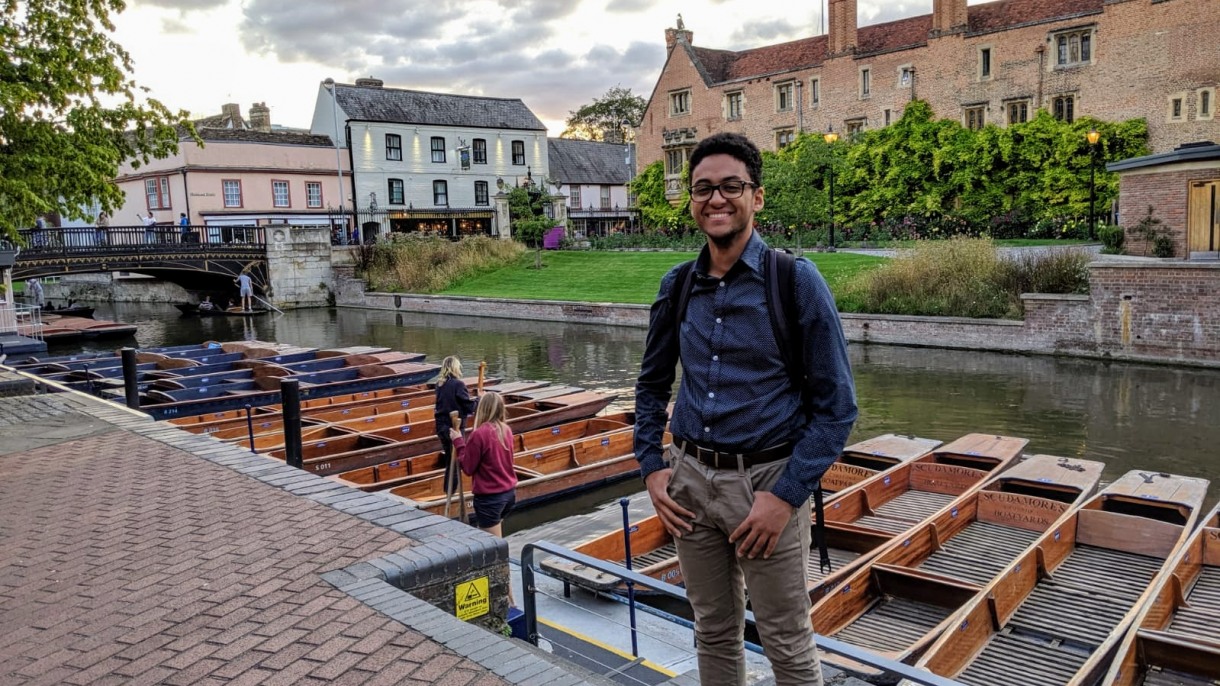 The program was run over 80,000 times in its first year on the institute's website, and the number continues to rise. "It has been just so cool to see that people are actually using something I built to enhance their research," he said.
Zaki has also worked at the Broad Institute of MIT and Harvard, where he used AI to identify structural variants in DNA that contribute to tumor development — research that could provide a key to early cancer detection. This summer, Zaki will join a project at Harvard Medical School exploring ways that AI can enhance the ability of doctors to diagnose genetic diseases.  
A Rhode Island native, Zaki began his research journey in high school, when he spent a year at a chemistry laboratory at the University of Rhode Island before joining the laboratory of Gary Wessel, a professor of biology at Brown. For the past four years, he has worked under the mentorship of Wessel and Nathalie Oulhen, assistant professor (research) of molecular biology, cellular biology and biochemistry.
"They have been really amazing mentors — forcing me to dig deep and ask very compelling questions based on my data," he said.
In Spring 2021, Zaki's research earned national recognition when he was awarded a Goldwater Scholarship. This prestigious national award, which he first heard about through the College's fellowships office, supports sophomores and juniors who plan to pursue research careers in the natural sciences, mathematics and engineering.
As a Goldwater Scholar, Zaki will have the opportunity to connect with members of the program's vast alumni network as he looks ahead to pursuing M.D. / Ph.D. programs next year. "All of these people have done amazing things, and we're getting to meet them, talk to them, learn about their research, and potentially collaborate with them in the future," he said.
Being named a Goldwater Scholar has also affirmed his decision to pursue a research career: "Getting this scholarship validates all of this work that I've loved every single step of the way," he said.