Follow-Up: Green Lake Plan Commission approves outdoor bar for Shark Shack | News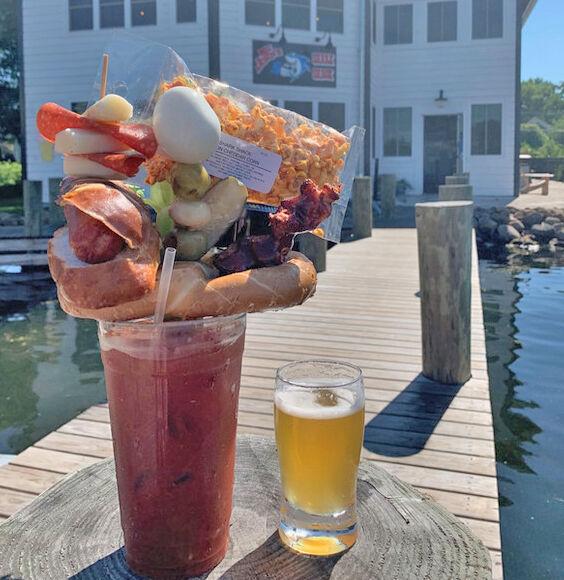 Issue:
The Green Lake Plan Commission voted 5-2 Monday to approve a conditional use permit to allow Big John's Shark Shack to utilize an outdoor bar at 477 Bayview Court as long as it follows various guidelines set forth by the city.
In his application for the conditional use permit, general manager John Maczuzak wrote that the bar will be used as a staging area for servers to make drinks for outdoor customers because last summer they had to go up and down stairs to provide beverages.
Background:
The issue was tabled at a Plan Commission meeting earlier this month after no one representing the business was in attendance to provide details to the Plan Commission.
"I don't think we have anywhere close to enough information," Plan Commission member Robert Reichold said at the time.
However, Maczuzak was on-hand Monday to address the Plan Commission's concerns about the structure.
He noted the container will be mobile, with a hand-washing station and electricity for light and the computer for servers.
"It will look nice, it's not going to be an eyesore," Maczuzak said.
He noted a bartender will be stationed inside the outdoor tiki bar at all times and it will close at 9 p.m. each night the business is open.
Maczuzak explained that the downstairs bar was removed as the lower level of the restaurant is used to serve ice cream and to-go items.
Additionally, Mayor Ray Radis said no fencing will be removed around the property. Radis noted a document at the last Plan Commission meeting mentioned fencing being removed from the property's 2017 remodel.
Status:
A few members of the Plan Commission were hesitant to approve the outdoor tiki bar because Maczuzak had pitched it as a modified metal shipping container.
According to City Attorney Dan Sondalle, Green Lake has an ordinance prohibiting shipping containers inside city limits.
"You have to modify it, so it doesn't look like a shipping container, period," Sondalle said. "Otherwise, it's not allowed."
To address those concerns, the Plan Commission voted on multiple provisions.
It voted 5-2 that the container must either be modified to look like a building with a roof, and/or Maczuzak can put up a wooden structure with similar features.
It also voted 6-1 that the structure must be aesthetically pleasing and be similar to the existing building housing Big John's Shark Shack.
Additionally, the Plan Commission voted unanimously that the outdoor bar must be removed if Maczuzak stops leasing the property, which is currently up for sale.
What's next?
Maczuzak will work with Green Lake Zoning Administrator John Lust to ensure his outdoor bar meets the guidelines set forth by the city.
"I don't want to cause any issues," Maczuzak said. "I didn't know a lot of this stuff, so I'm sorry if I caused any problems."
Is there an issue you want us to update?
If you're wondering about something that was in the news but doesn't have a resolution, send your idea to:
Email: [email protected]
Phone: 920-748-3017
Mail: 303 Watson St., PO Box 262, Ripon, WI 54971