Bridging the digital divide in online higher education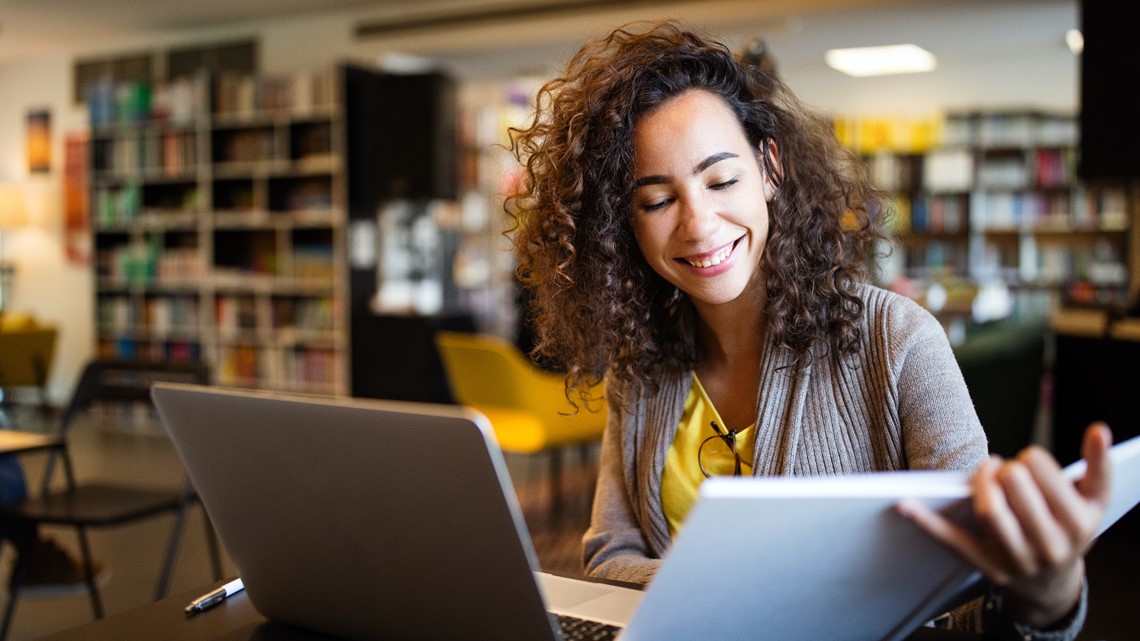 WGU Washington and T-Mobile are partnering to provide students with reliable internet access for online learning. Sponsored by WGU Washington.
COVID-19 has deepened the digital divide for many individuals in underserved populations. A lack of internet access affects a student's ability to attend classes, obtain resources to succeed, and access other opportunities. 
"Digital equity is something we all need to be aware of," said Tonya Drake, chancellor of WGU Washington. "Individuals who may not have access because it's not available within the communities that they live in, or for individuals who may have access but they can't afford the monthly cost, has really shown us the importance of the areas where we need to begin to bridge that digital divide."
WGU graduate Edward Pinto grew up with no laptop, computer or reliable internet and struggled throughout high school. He went on to become the first college graduate in his family, and he recently obtained his master's from WGU in English Language Learning while working full-time as a Spanish teacher at Wapato High School. 
"My parents served as my motivation," Pinto said. "I wanted to make them proud. My four younger sisters as well. I wanted to serve as a positive role model."
Pinto has seen firsthand how a lack of access can affect education, and his passion is helping students of color in Central Washington graduate from high school.
When WGU learned of T-Mobile's Project 10Million initiative, which offers eligible K-12 households 100GB of data per year, a free mobile hotspot for five years, and additional data plans based on specific students' needs, the two joined forced to expand access for higher education for students like Pinto. 
Together, WGU and T-Mobile for Education created a program tailored to WGU students' needs by providing broadband and device resources, bringing about systemic change while helping bridge the opportunity gap.
"We have strategically brought in our senior leadership team and worked hard to make sure that we're talking through workforce development opportunities and opportunities to innovate and bridge the digital divide across the university," said Dr. Keisha Taylor of T-Mobile.
Because of the program, over 2,000 WGU students now have reliable high-speed internet access at home. This access is crucial for students to be able to learn online.
"As we pivot towards an online environment for learning, I think it's providing flexibility," Drake said. "I think it's providing individuals with access they might not have had otherwise." 
Beyond classes and educational resources, online learners have access to a wide realm of opportunities when given access.
"When you empower a student with a hotspot or with connectivity, you're empowering them on so many different levels," Dr. Taylor said. "Think about telehealth, think about access to unemployment. Think about the opportunity to apply for government resources."
For more information on scholarships offered by WGU Washington, visit wgu.edu/KING5. 
Sponsored by WGU Washington as part of A New U: Inspiration for Pivoting to the New Economy. Segment Producer Suzie Wiley. Watch New Day Northwest 11 AM weekdays on KING 5 and streaming live on KING5.com. Contact New Day.